Contractor Management
Our Commitment
Hauraki District Council is committed to working with our contractors to ensure the health, safety and wellbeing of our contractors, staff and residents.
Contractor Health And Safety Pre-Qualification Scheme
All contractors and sub-contractors who do physical work for HDC, and/or visit any of our hazardous worksites must have current prequalification through the SHE PreQual system before commencing any work. Renewal is required every two years.
To register or renew registration visit the SHE PRE-QUAL Contractor Pre-Qualification website.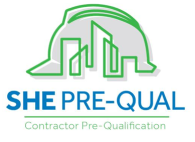 Waikato and Bay of Plenty have teamed up with SHE Pre-Qual to streamline the pre-qualification process.
The system is made available to all Councils throughout NZ to pre-qualify contractors. The system helps us to meet our responsibilities to ensure that contractors, working for or on Council assets and/or supplying services, have effective health and safety management systems to prevent harm to people and the environment or damage to property.
The process requires contractors, to apply every two years. As contractors become pre-qualified, company/industry details will be accessible on a database, providing visibility to contactors and Council staff to identify who is approved, assisting with the tendering process and Council procurement. Link to the SHE database is above. In the Filtered Quick Reports HDC is on Page 2.
Tōtika is the Health & Safety Prequalification Scheme that has been developed and implemented by Construction H&S (CHASNZ) to create a standard for all health and safety pre-qualification systems in the Construction sector.
A contractor under PREQUAL Tōtika will fit into one of four categories based on size, primary work activity, role and maximum contract value. There are five Contractor prequalification categories. Category S – sole trader, CAT 1- employs no more than 20 people, and not high or very high risk work, CAT 2 – employs no more than 200 people and not very high risk work, CAT 3 – employs more than 200 people takes on contracts with value in excess of NZ$20 million and primary work is very high risk. Then there is the Principal/Lead Contractors/Design category.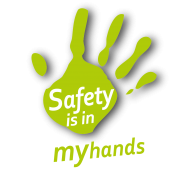 Our goal is to make working with us easy. If you have any questions regarding our Purchase Order and invoicing procedures please email Council.
Purchase order numbers

Please note that a Purchase Order (PO) number is mandatory to ensure there are no delays in payment. If you have not received a PO number, please request one from the Council staff member responsible for purchasing the goods or service. Valid purchase order numbers are 6 digits long.
Standard terms of purchase
Hauraki District Council purchase order standard terms and conditions contain the default terms and conditions which apply to all purchase orders created by Hauraki District Council, unless otherwise agreed within the purchase order or contract.
Council's standard Purchase Order terms and conditions are downloadable below.
Invoice requirements
To assist with the process, we have listed the elements that your invoice needs to include:
Your Purchase Order (PO) number (issued by the Council officer responsible for the purchase)
Your Council contact (the name of the issuer of the PO number or Contract number)
Your company's legal name
Your company's GST number
Your company's invoice number for the service/supply of goods
A description of the goods or service being supplied
The date of delivery of the service or goods
The NZ dollar amount to be paid plus GST (if any)
Your company's bank account details
Invoices & Credit Notes can be sent to Council in the following ways:
Email (as a PDF attachment):
Post:
Hauraki District Council (Accounts Payable)
PO Box 17
Paeroa
3640
Payments

Payments are made on the 20th of the month following the lodgement of the invoice (providing that all required information is included).
If payment to you has not been made, please phone Council and ask for the accounts payable team. Please do not re-send your invoice until after you have spoken with an accounts payable team member.
How to update your contact or vendor details
If any of your details have changed, please email: info@hauraki-dc.govt.nz. If you have a change in bank account number please send Hauraki District Council District a bank verified account name and number.
Applying for tender
The process for submitting tenders is outlined in each contract tender document.
If you are a business considering applying for a Council tender, view the 'Information for Suppliers' guide for helpful information and advice.
Register for GETS here. You will need a RealMe account.
As a registered supplier you can:
Receive email notification of any new tenders we publish
Download and view the documentation
Participate in tender forums to seek clarifications or to ask questions
If you need help with GETS, you can contact their helpdesk here:
Free Phone (NZ): 0508 GETS HELP (0508 438 743).
International: +64 4 901 3188.
Email: info@gets.govt.nz
Once a Hauraki District Council tender has been published on GETS, all communications, including tender addendums and any tender forum questions and answers will be issued by the relevant council contact via GETS and will arrive at the tenderer's email address from the GETS address: noreply@gets.govt.nz. Make sure you understand the timeframes and submit your tender bid before the closing date and time.
The process for responding to our tenders will be outlined in our tender documentation.
For more information or advice: info@hauraki-dc.govt.nz