Annual Report
Annual Report 2021/22
The annual report presents our key achievements for the 2021/2022 year (1 July 2021 to 30 June 2022), as measured against our work programme, targets, and objectives set out in the 2021-31 Long Term Plan. View the Annual Report below or pick up a copy from our Council offices and libraries.
Alternatively, view our Annual Report summary which provides an overview of our key financial and non-financial performance.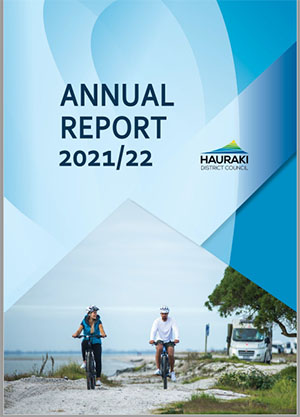 What you'll find in the annual report
An introduction and overview of this document, including a message from the Mayor and Chief Executive, the wider context, your 2021/22 elected members, our community outcomes and more.
Our progress against the goals we set in our Financial Strategy.
For each of our activities, this annual report outlines:

What the activity cost and how it was funded
Our progress in 2021/22 against our targets
An outline of the key projects that were completed in 2021/22
The projects that we planned to complete in 2021/22 but didn't

Our financial statements for the 2021/22 year
A report from Audit New Zealand regarding this annual report
A list of all Council Committees and their members.
Previous HDC Annual Reports